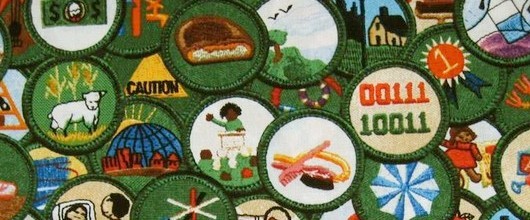 Patches, Pins & Recognitions
Girls love to earn badges and Journey awards they can display on their uniforms. But that's not all–there are patches, pins and religious recognitions too!
GSCM Patch Packets
Patches can celebrate a troop activity like: a trip to the skating rink or participation in Girl Scout Day at the Orioles. Girls can also earn patches by completing programs unique to our Council. Upon completion of the program, girls can purchase the patch from Juliette's Closet. Girls from any Council are welcome to participate and order their patches from our online store.
Be a Partner With the World
Religious Recognitions
Everything in Girl Scouting is based on the Girl Scout Promise and Law, which includes many of the principles and values common across religions. So while we are a secular organization, Girl Scouts has always encouraged girls to take spiritual journeys via their faiths' religious recognitions.
My Promise, My Faith
To Serve God