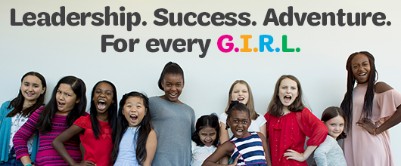 In a world full of boys' clubs, Girl Scouts gives her one of her own. Here she is never a co-star, always the lead. Our one-of-a-kind programing and all-girl, girl-led environment is the single best place for her to learn, grow, and thrive. It's been proven time and again. Learn more about the Girl Scout Difference. 
Continue >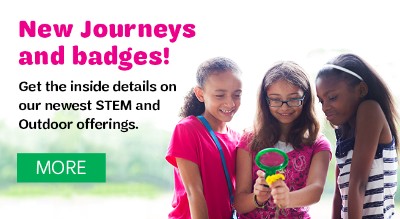 Hooray! More new Girl Scout Journeys and badges are here!
Now Girl Scouts can explore cybersecurity, eco-camping, robotics, college prep, space science, and more! Combined with existing programs, these new Journeys and badges help girls empower themselves to unleash their inner strengths and accomplish amazing things.
Continue >