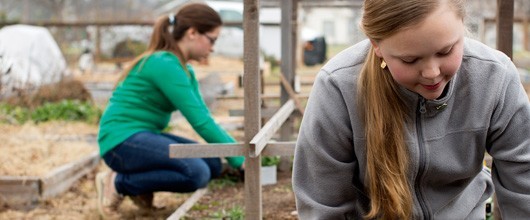 Silver Award
Guidelines  |  Steps  |  FAQ
Have you ever looked around your neighborhood or school and wondered how you could make a change for the better? Going for the Girl Scout Silver Award—the highest award a Girl Scout Cadette can earn—gives you the chance to do big things and make your community better in the process. Download the Girl Scout Silver Award Guidelines, and follow the steps below to start your journey to earning your Girl Scout Silver Award. 
You can pursue your Girl Scout Silver Award if:
You're in sixth, seventh, or eighth grade (or equivalent)
You're a registered Girl Scout Cadette 
You have completed a Cadette Journey




Bring the following items to your troop leader:
- Signed Parent Permission Form
- Signed Project Advisor Agreement
- Pre-Approval Screening Certificate
- Project Advisor Evaluation Letter
- Final Report Confirmation Email 

Q: Where should my Girl Scout Silver Award project take place/who should it affect?
A: Going for the Girl Scout Silver Award gives you the chance to show that you are a leader who is organized, determined, and dedicated to improving your community. You belong to many communities: Your school is a community, for example. So is your math class or your debate team. Even kids who ride the same bus every day are a community. Other communities include your neighborhood, your place of worship, your town, and so on.
Q: How many Girl Scouts should be working on one Girl Scout Silver Award project?
A: There are two ways to earn your Girl Scout Silver Award: You can work with a small team of three to four girls, or you can create and implement your own project.
Small team model: The girls you work with can be Girl Scouts, non-Girl Scouts, or a combination of both. If the other Girl Scout Cadettes on your team also wish to earn the Girl Scout Silver Award, each girl must play an active role in choosing, planning, and developing the team's Take Action project. Keeping your team small ensures that everyone can participate fully. You and your team will also partner with others in the community to complete your project.
Solo model: You can create and implement a project on your own. However, if you choose the solo option, you will still want to partner with others in your community (friends, neighbors, and business owners) in order to earn your award. After all, leaders like you know how to team up with others, even when they're in charge.
Q: Are we allowed to raise money for project materials?
A: Yes, but remember to get approval from your SU Manager and/or Service Unit and Troop Support Specialist before participating in any money earning activities. Also remember that your troop must sell cookies in the fall before partaking in any additional money earning activities throughout the year.
Q: Who approves the Girl Scout Silver Award?
A: Your troop advisor approves your project at the Silver Award level. Adults are asked to review the project according to all requirements presented in the Silver Award booklet before giving final approval.